We are a team joined by a mutual enthusiasm to make the Humaniversity Aum Meditation happen in London. As a team, we use the Aum to
discover and deepen the bond of friendship, love and humour between us. We want to share the gift of the Aum with as many people
as possible.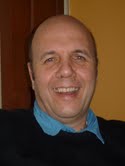 Prabuddho has completed the 4-year Humaniversity Therapist Training, regularly leads Osho Meditation and other workshops in London and has been
on the path of personal growth for about 30 years.
"In particular I love theatre improvisation and meditation and anything which involves people connecting.
I love the Aum because it gets rid of misery, frustration and tension faster than anything I have come across.
It brings people together in a fun way"

Prabuddho also holds an MA in Maths from Oxford University and currently works as a Maths teacher.






Kavyaprem has been involved with the human development movement for over 25 years, is trained in Rebirthing and Astrology and completed
the 4-year Humaniversity Therapist Training in 1997. She has been running the Aum meditation in Germany and Uk since 1995. She has also completed
about 8 years of Psychotherapy training, is a Trauma Counsellor and has run her own Transactional Analysis Psychotherapy practice since 2002. She also likes
music, dance, DJ ing gardening and nature.

"I love the Aum meditation because it provides plenty of opportunities to express emotions in an honest and direct way and to connect on so many
different levels with others. For me, the Aum provides a fast way of staying calm and centred in a constantly changing and demanding world."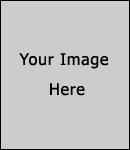 T